Permobil Smart Drive MX2
Reduce fatigue, strain and injury with smart drive.
Permobil Smart Drive MX2
Reduce fatigue, strain and injury with smart drive.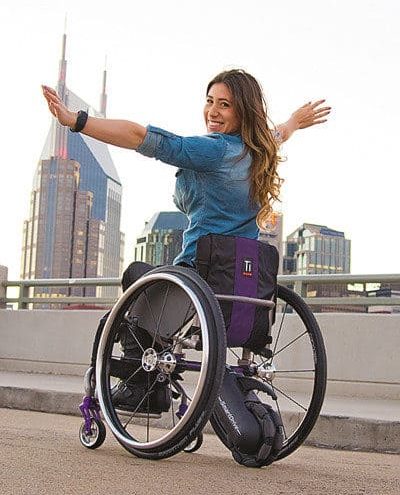 SmartDrive is a lightweight, power assist for manual wheelchairs. Attach it to your wheelchair to tackle hills, ramps, thick carpet, long distances, and more with ease.
It is simple and intuitive to operate, with the help of the PushTracker BLUETOOTH® wristband.
• Double tap to start. You can start from a dead stop or activate SmartDrive in mid-roll
• A single tap at coasting speed maintains the speed you are at – no need to push.
• When you are ready to stop, double tap again and then brake with your hands.
Click an icon to download.
| | |
| --- | --- |
| Width | 14.1cm |
| Length | 38.9cm |
| Height | 24.2cm |
| Motor Power | 250W |
| Motor Voltage | 36V |
| Max Speed | 6 km/h |
| Range | 19.8 km/h |
| User Weight | 14kg to 150kg |
| Total Weight | 6.1kg |
| Sound Level | 60.7 dB (A) |
| Service life | 5 years |
| Battery Type | Lithium Ion |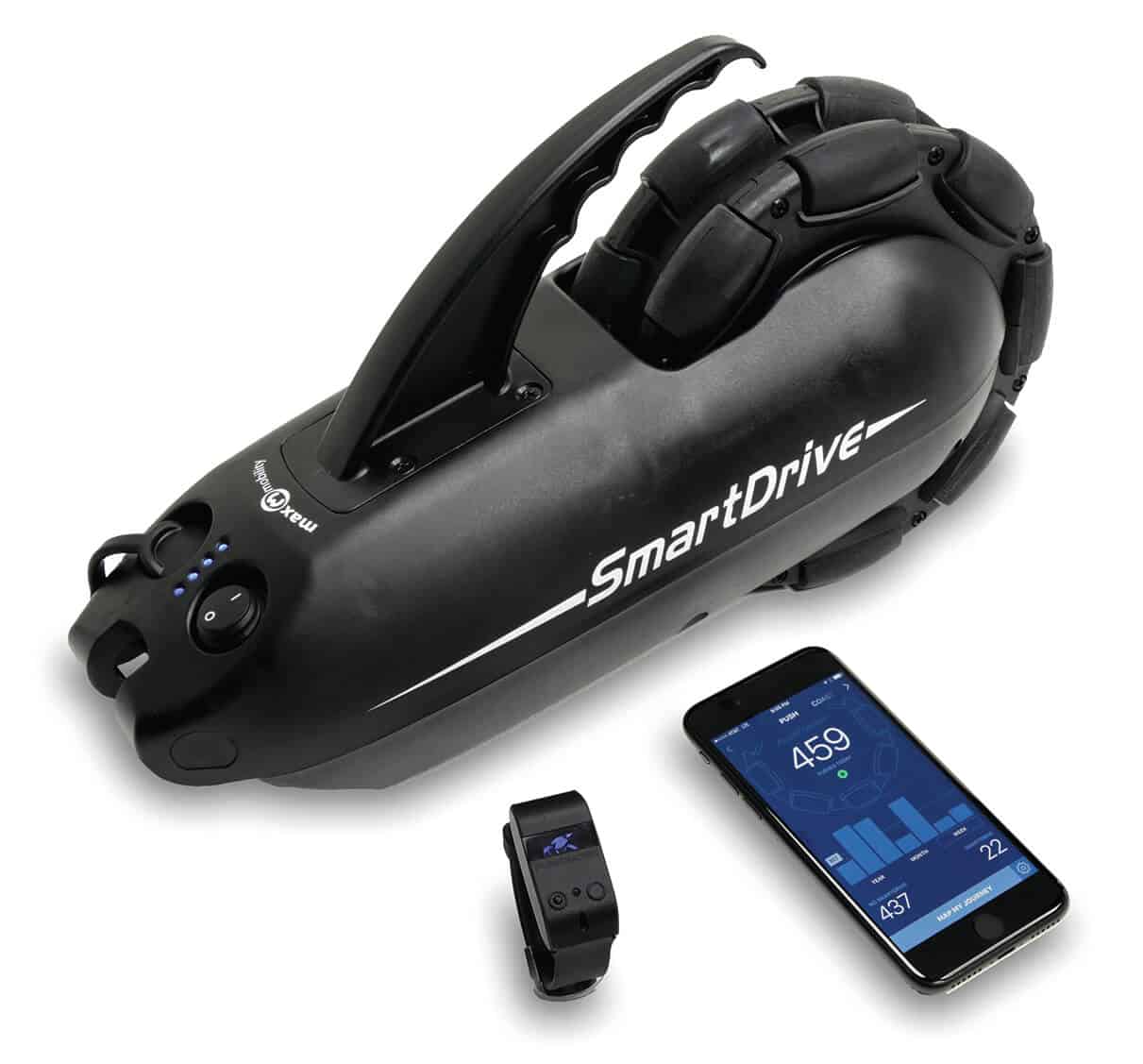 Smartphone and Wrist Tracker Control.
The PushTracker wristband senses your movements automatically, and feeds back to the SmartDrive unit to control it. The PushTracker also monitors your daily activity including push count, coast time, distance and more. 
The PushTracker App offers more detailed information and customisation. Use it to monitor your activity, habits and more to prevent injury, improve movement and manage your Smartdrive MX2+.
Relieve Strain and Pain.
Research shows that many manual wheelchair users experience upper extremity pain. SmartDrive protects your shoulders from wear and tear caused by long-time, repetitive propulsion. With a reduced the risk for RSI (repetitive strain injury) your elbows and wrists will also feel the benefit. Because it is light and compact, it can be easily mounted or removed. No need for unnecessary transfers or lifting. All of these things save your energy for the important activities of daily life.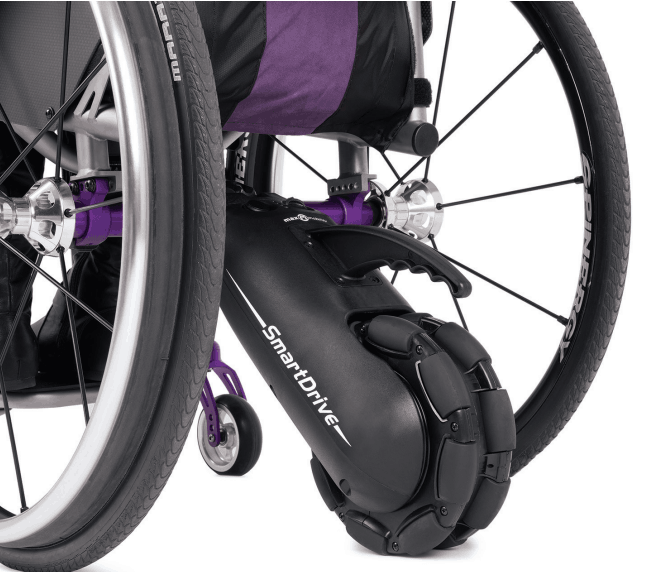 Learn more about the Smartdrive MX2+ from Permobil.
Our specialists can demo the Smartdrive MX2+ and help you ensure it's the right power assist accessory for you. Use our contact form and your local specialist will be in touch soon.
Who do we sell to?
Motus Medical are proud to work with all types of clients – including private clients, the NHS, occupational therapist groups, charities and disability funds.