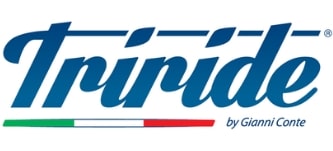 Triride Special HP16
Large wheels for off-road comfort and durability.
Triride Special HP16
Large wheels for off-road comfort and durability.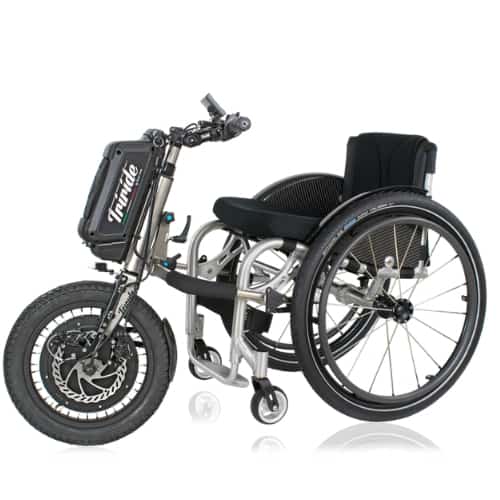 The Triride Special HP16 delivers performance at the top of the range. This power assisted trike connects to most manual wheelchairs to help you really clock up the miles. The large diameter 16 inch wheel means high comfort and performance on long distances.
With 5 speed settings, reverse and even cruise control the Triride Special HP16 allows you to tackle whatever adventure you choose, whether it's scaling difficult terrain or just a boost for day to day use.
The LCD display screen gives you all the information you need such as speed, distance and battery life. The electronic braking system and powerful disc brakes give total reliability no matter how you're moving. Weighing 12.5kg with a maximum power of 1500w the Triride Special HP16 delivers all the fun and power you need.
Click the icon to download.
| | |
| --- | --- |
| Wheel Size | 16″ |
| Weight | 12.5kg |
| Max Power | 1500w |
| Battery | Lithium-ion battery without "memory effect" |
| Frame | Stainless Steel |
| Brakes | Disc |
| Settings | 5 speed levels |
The Triride Special HP16 is perfect for difficult paths and longer journeys.
Guaranteed high performance for even the most demanding users.
To start an off-road adventure with the Triride Special HP16 please get in touch. 
Please complete our contact form and one of our specialists will be in touch to arrange a consultation. 
Where do we cover?
Motus Medical is a national company, meaning we cover all parts of the UK. Our territory is split into North, Mid and South areas, each with a dedicated wheelchair and seating specialist.
Who do we sell to?
Motus Medical are proud to work with all types of clients – including private clients, the NHS, occupational therapist groups, charities and disability funds.