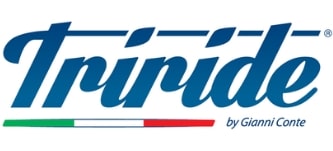 Triride Special L14
Power assist trike for larger manual wheelchair users.
Triride Special L14
Power assist trike for larger manual wheelchair users.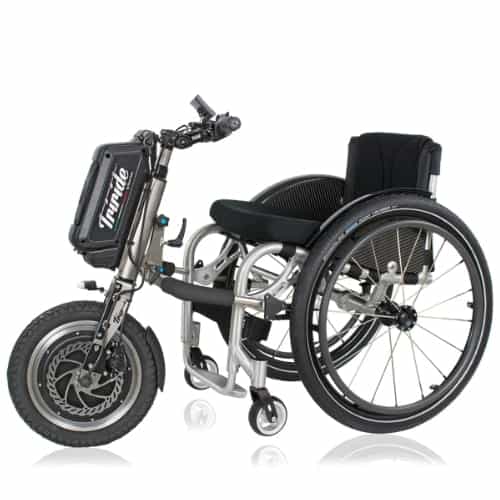 The Triride Special L14 is the ideal power assist accessory for larger users. The 14 inch driving wheel benefits from a strengthened aluminium rim. Add to this powerful disc brakes and 1200w or 1500w power options and you have maximum torque and power.
The 5 speed settings allow you to control your every movement. And the LCD display means you can monitor your performance.
Suitable for most manual wheelchairs, the Triride Special L14 gives added confidence and fun. The ideal solution for long distances or adventure across challenging ground.
Click the icon to download.
| | |
| --- | --- |
| Wheel Size | 14″ |
| Weight | 12kg |
| Max Power | 1200w or 1500w |
| Battery | Lithium-ion battery without "memory effect" |
| Frame | Stainless Steel |
| Brakes | Disc |
| Settings | 5 speed levels |
The Triride Special L14 has unrivalled power and torque because size should never be an issue.
Find out more about the Triride Special L14.
If you're interested in the Triride Special L14 then please use our form to get in touch. One of our specialists will be in touch to arrange a consultation. 
Why choose us for power assist accesories?
Our Triride specialists can help you choose the right Triride model for you. From making sure your wheelchair is compatible to understanding your lifestyle needs, our experts will help you get the most out of a power assist accessory.
Where do we cover?
The whole of the UK! Wherever you are a Motus Medical specialist is never far away.