Zippie RS Wheelchair
Rotation in space wheelchair designed especially for children.
Zippie RS Wheelchair
Rotation in space wheelchair designed especially for children.
The Zippie RS Wheelchair is designed for a variety of positioning needs focused on facilitating feeding and respiratory function, reducing pressure beneath the pelvis and improving visual orientation.
The Zippie RS Wheelchair allows easy positioning and re-positioning to reduce the time in a single position. This is necessary for a child who cannot do a functional independent weight shift consistently.
Crash tested to meet ISO-7176-19 you can have maximum confidence in it's safety and performance.
Click an icon to download.
| | |
| --- | --- |
| Max. User Weight: | 125 kg |
| Seat Width: | 300 – 400 mm |
| Seat Depth: | 375 – 450 mm |
| Back Angle: | 90° – 120° of 85° – 115° |
| Manual Seat Tilt: | -5° – 40° |
| Product Weight: | From 18 kg |
| Colours: | 27 colours |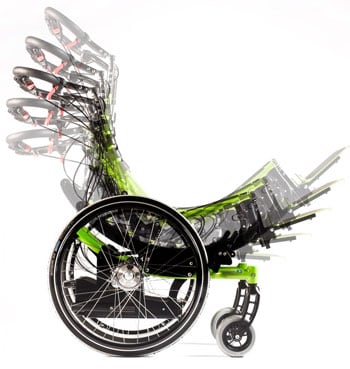 Rotation-In-Space Wheelchair Technology
The Zippie RS seat frame rotates around your child's centre of gravity, allowing for stability over the shortest possible wheelbase for a smooth, controlled tilting in a range of 45°.
The wheelchair also comes with a crash tested slimline adapter, allowing you to connect the wheelchair's seat frame with a custom made seat-shell. The double locking mechanism gives additional strength and security in the car or daily life.
Easy to adjust
The wide range of adjustment possibilities, make it easy to adapt the Zippie RS to your child's individual needs. The seat depth adjusts from 37.5cm to 45cm – so the Zippie RS can grow with your child or react to the requirements of progressive diseases.
There are two centre of gravity positions allowing the wheelchair to be set in a passive or active setup. The passive position offers a tip resistant wheelchair. The active configuration enhances the manoeuvrability and offers a short wheelbase. The rear wheel adaptor also allows the seat height to be adjusted in a range of 8cm.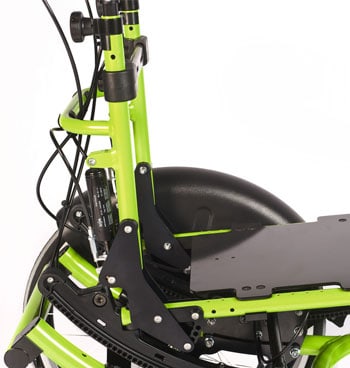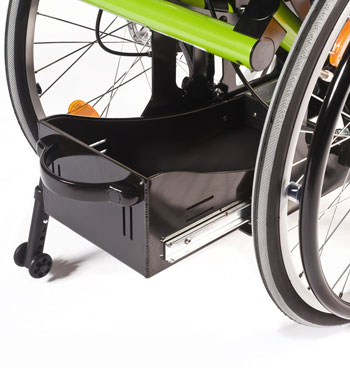 Accessory Box
Located underneath the wheelchair's base frame, the accessory box gives the opportunity to store respiratory and aspirator devices or other useful items. Plus, when the wheelchair is tilted, your devices won't be affected.
The anti-tip accessory offers increased stability without adding too much weight. The anti-tip can be flipped up manually.
Contact us today.
If you're interested in the Zippie RS Wheelchair please fill out this form and a local specialist with get in contact with you shortly.
Why choose Motus Medical?
We specialise in children's wheelchairs and have years of experience in specifying wheelchairs for complex needs. Our specialists understand the many things which need to be taken into consideration when specifying a complex wheelchair. 
Wheelchair funding.
We are often able to access wheelchair funding on your behalf. Our team of funding experts have successfully helped fund wheelchairs all over the country.