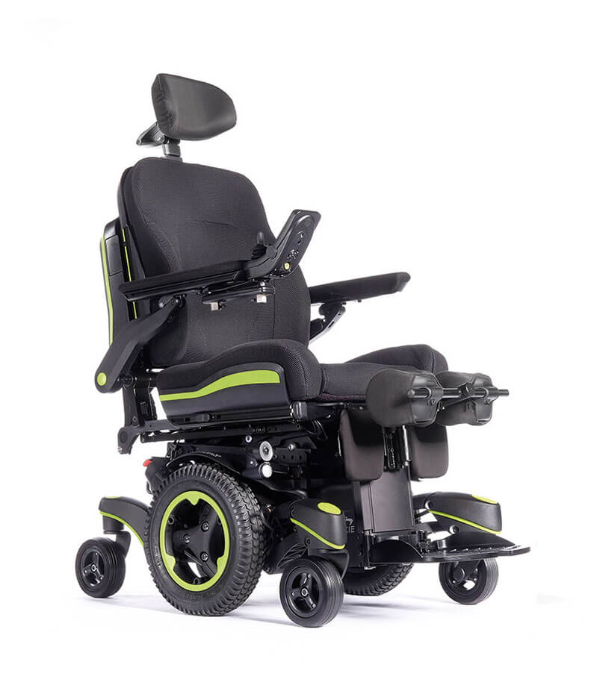 Q700 M base technology combines unparalleled outdoor performance with an ultra-manoeuvrable base. Upgraded Spider Trac 2.0 suspension provides comfort, stability and the ability to climb kerbs of up to 4", while the intuitive mid-wheel drive base, with a turning circle of 1260 mm, makes navigating even the tightest of spaces a breeze.
The Q700 M base is combined with our new biomechanical standing seating system. This means you can stand at up to 85° allowing you to interact with your friends face-to-face and access environments from new heights. The Q700-UP M also provides up to six programmable memory positions which can be tailored for your individual needs and wants, so at the touch of one button you can access your most commonly used positions. 
Click an icon to download.
| | |
| --- | --- |
| User Weight | 120kg Max |
| Speed | 6 & 8kmh (standard), 10 & 13kmh (optional) |
| Turning Diameter | 100cm |
| Max Kerb Climb | 10 cm |
| Batteries | 60 Ah, 80 Ah (optional) |
| Seat Height | 45 – 48cm |
| Seat Width | 40 – 50cm |
| Seat Depth | 40 – 54cm |
| Backrest Height | 51 – 61cm |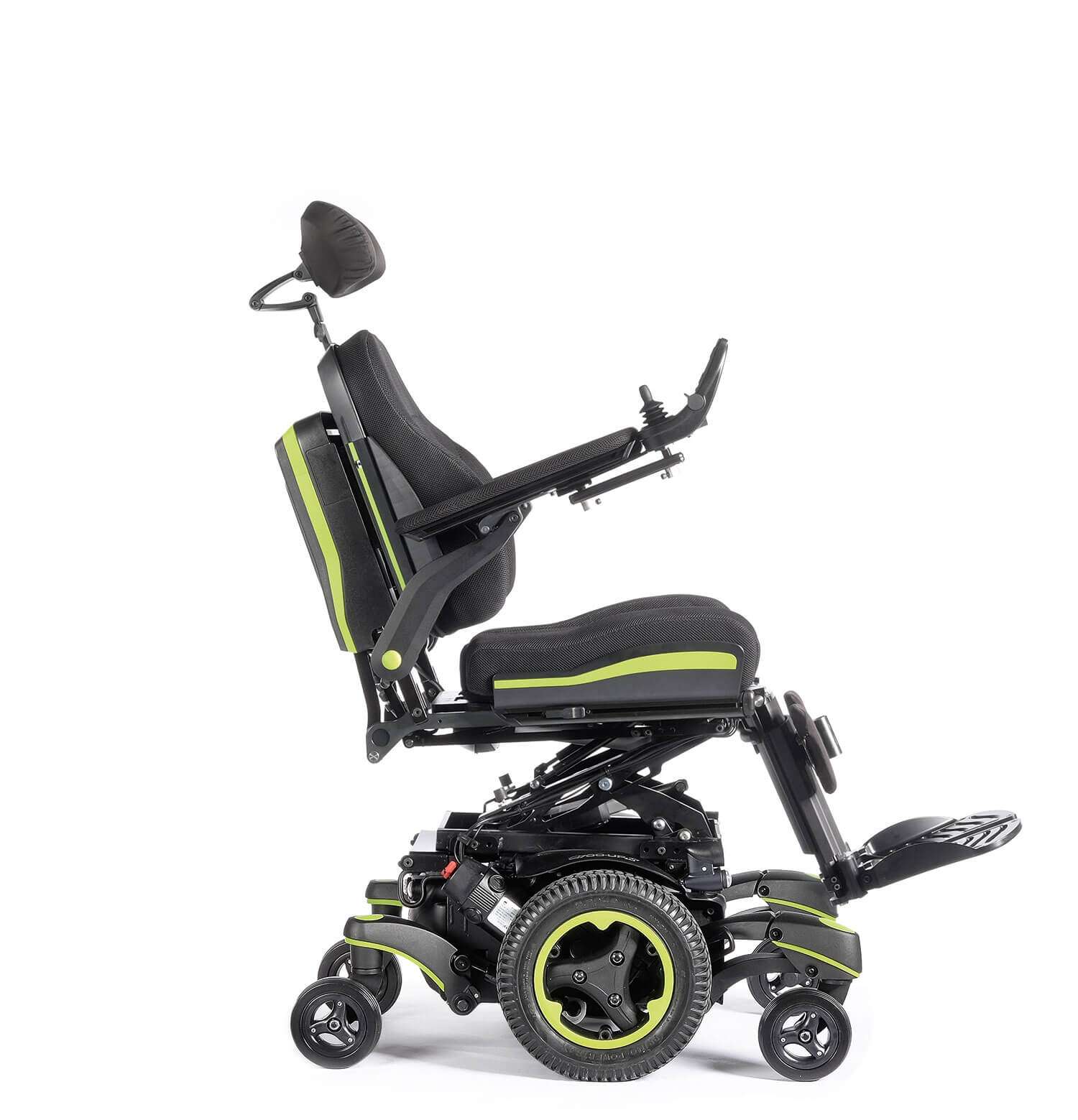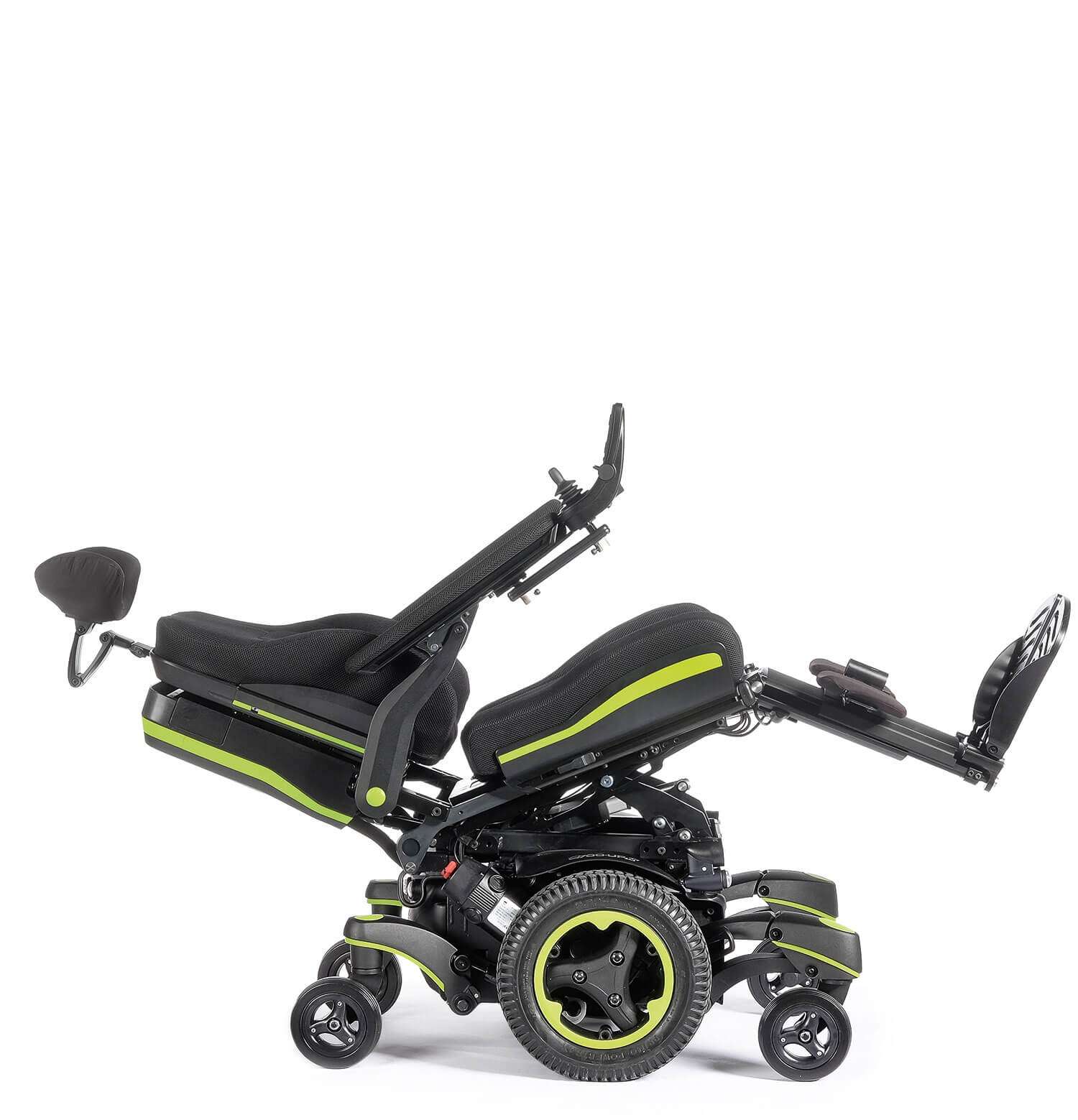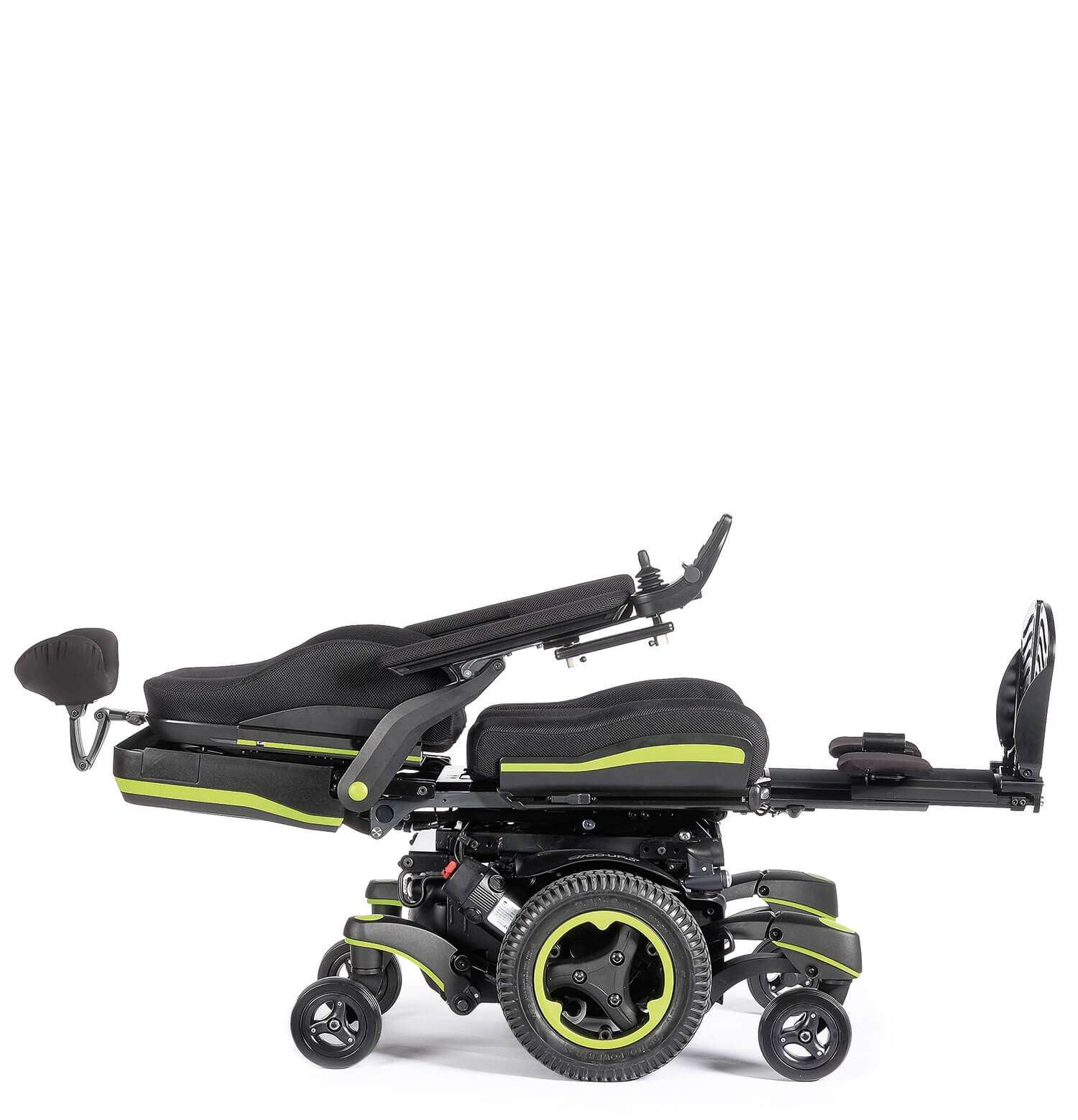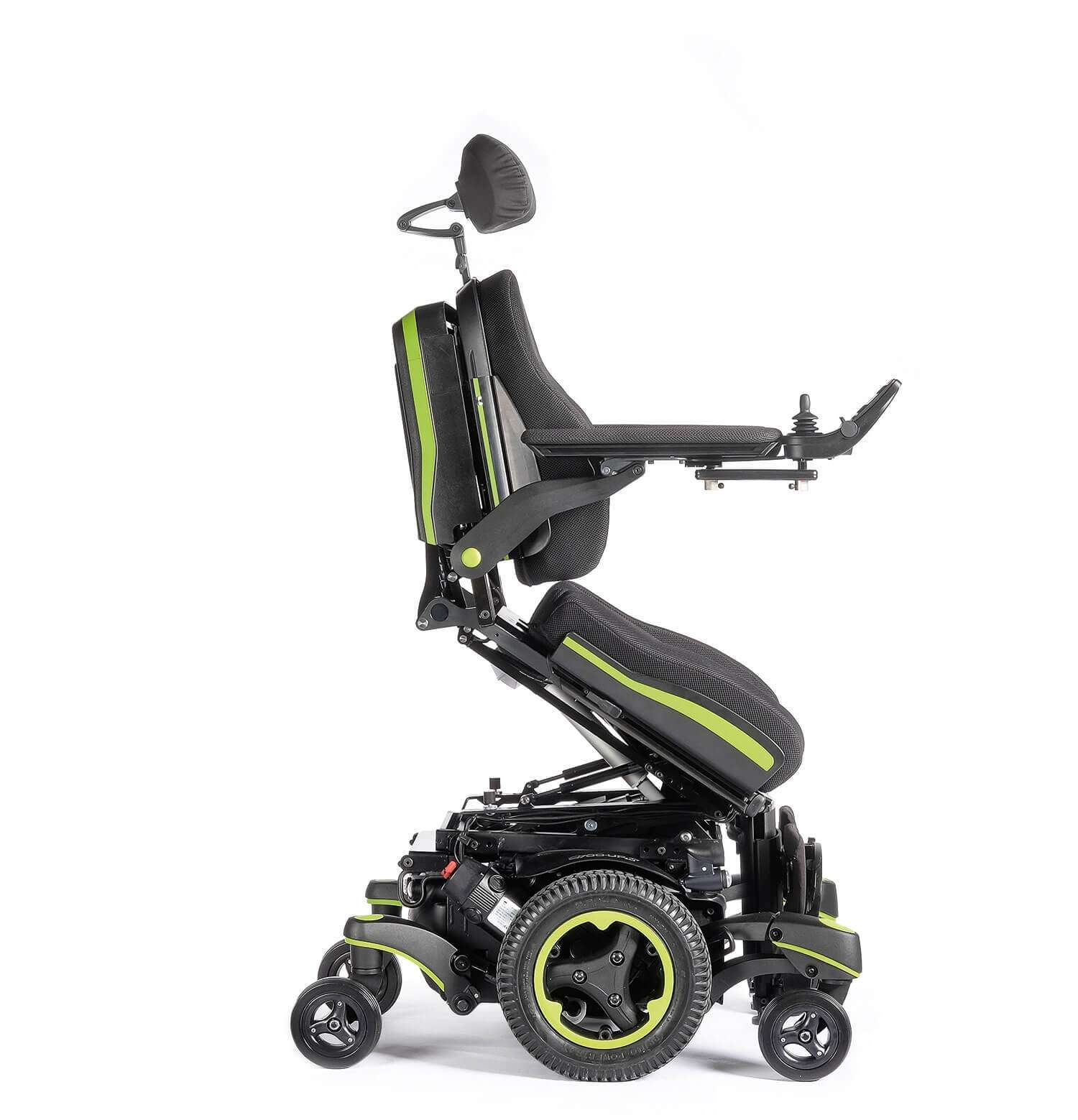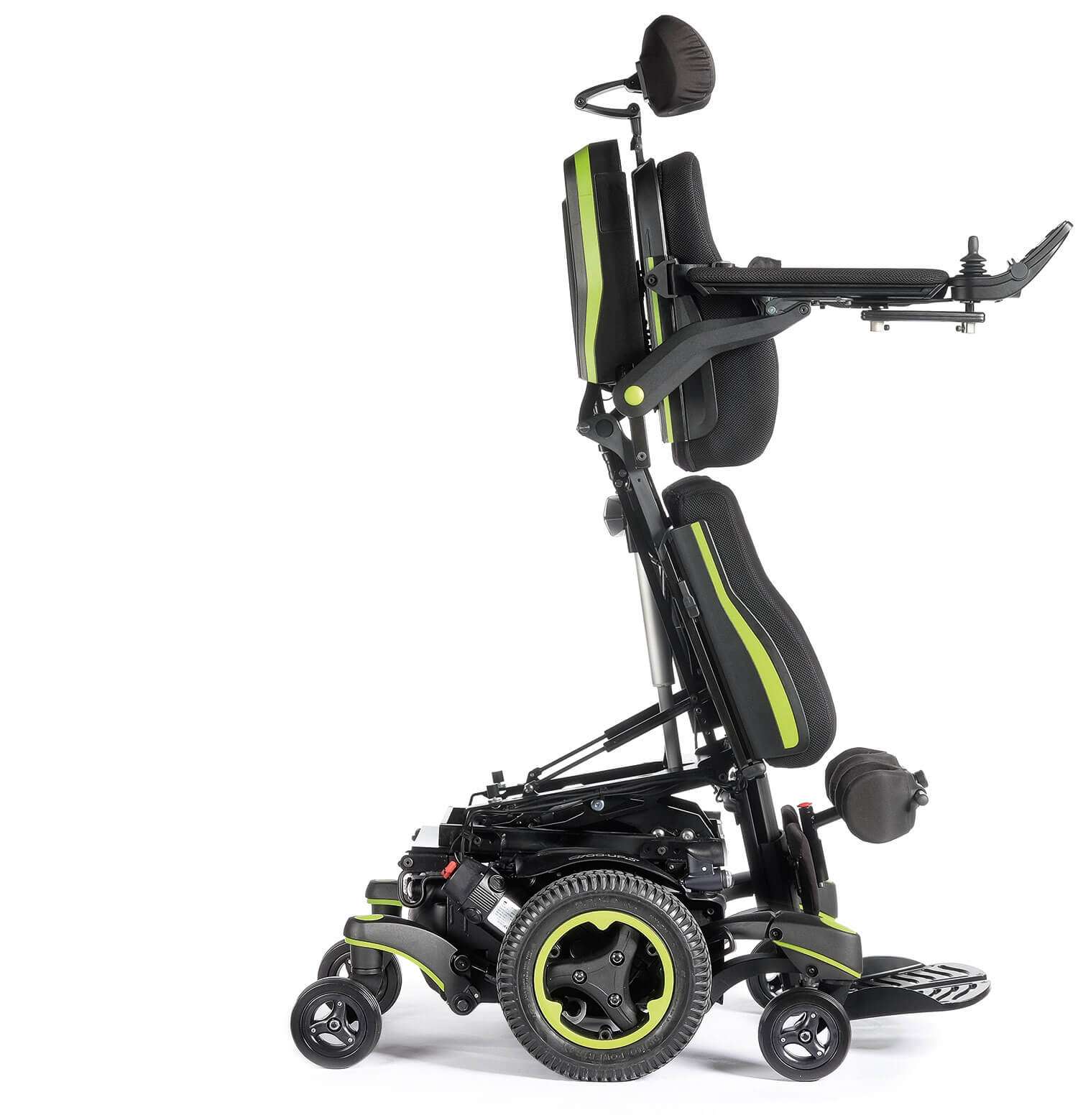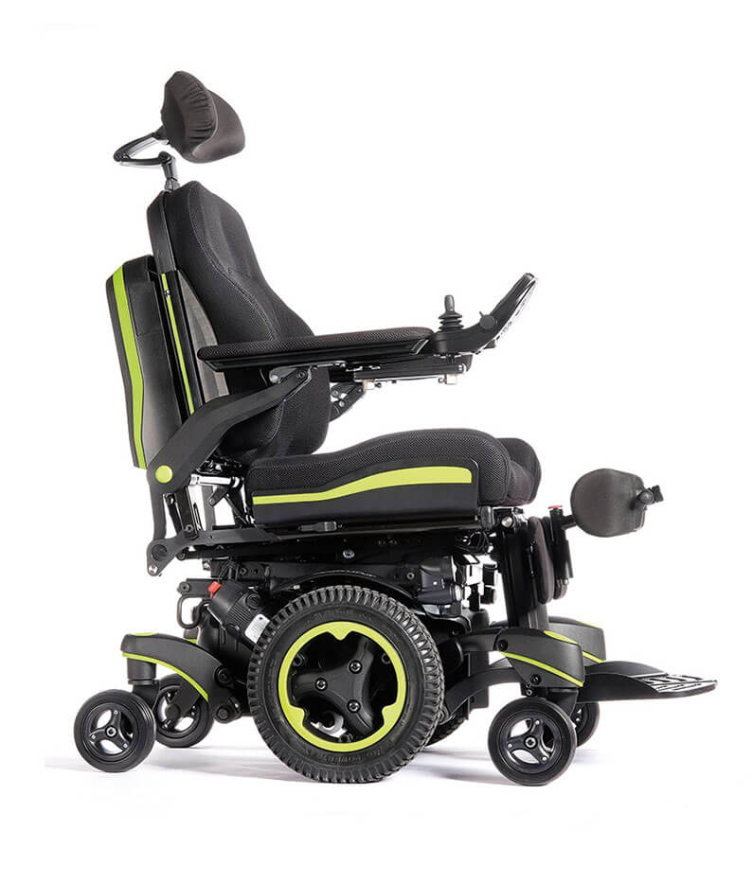 6 Memory Positions
Get the most out of your Q700-UP M's powered seating options with memory seating, allowing you to save up to 6 programmable positions and transition between them with a simple press of a button.
But why waste time navigating through menus to find the seat position you need? With the NEW 5-Switch Box, you can go straight to the function you need at the touch of a button. Want more than five functions? No problem – you can assign up to 10 commands on each box. 
Control at your fingertips
Control your environment with the Q700-UP M and its advanced controller technology. Available with the superior R-Net advanced joystick as standard, the large, easy-to-read HD display and simple to control paddle switches allow for intuitive operation.
Connect
Seamlessly take control of your environment using the integrated Infra Red functionality. Control your TV, docking stations and other home entertainment systems easily via your joystick.
Bluetooth & IDRIVE 
Control your phone, computer, tablet and any other Bluetooth and i-devices from your Q700-UP M standing wheelchair with this useful optional extra. Connect and control up to four devices.
Quickie Patented assignable buttons
Change the function on any button on your joystick to any command you desire, thanks to QUICKIE's patented assignable buttons. You can also assign a second (long press) function to buttons, for quicker, simpler and smoother access to commonly used functions without having to use your joystick.
Contact us today
If you're interested in the Quickie Q700-UP M then please fill out this form and a local specialist with get in contact with you shortly.
A specialist near you.
Our experts are based all over the country. We can arrange a home consultation anywhere in the UK, so you'll always have a specialist to turn to.
Who do we sell to?
Motus Medical are proud to work with all types of clients – including private clients, the NHS, occupational therapist groups, charities and disability funds.