Jay
Wheelchair Cushions • Wheelchair Backrests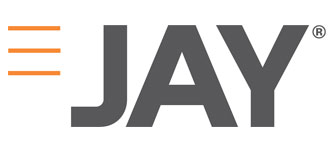 The Jay range from Sunrise Medical, is an innovative collection of products, each designed to offer superior seating for wheelchair and powerchair users. Each product is built around different clinical needs in order to offer solutions which improve function and independence. 
Products are specifically designed to be comfortable, lightweight and low maintenance, helping them to support not just clinical needs but user's lifestyles too. Key features include temperature control, lateral stability, pressure distribution, easy-adjust and more.
The range has options for children and adults or all sizes as well as active and passive wheelchair users.
Our team of Wheelchair and Seating Specialists can demonstrate any Jay product, giving you the chance to try them for yourself.
Want to know more about the Jay range of cushions and backrests?
Our team is ready to answer your questions – simply fill in the contact form and we'll be in touch.
What do we offer?
We offer wheelchair and mobility support for private clients, NHS referrals, occupational therapists and physiotherapists. Our product range includes manual wheelchairs, powered wheelchairs, seating, hand-bikes, children's wheelchairs and more. Don't see what you're looking for? Just ask!