Kuschall Wheelchairs
Fixed Frame Wheelchairs • Folding Wheelchairs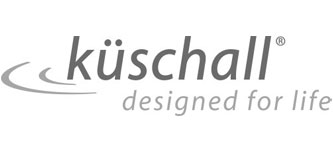 Kuschall is well-known for being at the cutting-edge of manual active wheelchair production, creating design-led models that combine superior driving performance with revolutionary functionality and striking, contemporary aesthetics.
Since 1978 and thanks to its founder Rainer Küschall, himself tetraplegic, Kuschall has developed several new solutions that have improved the quality of life for thousands of people.
With a focus on stunning design and maximum usability, Kuschall have received numerous awards and recognitions. Their wheelchairs offer a streamlined and essentialist aesthetic.
The Kuschall range is manufactured in Switzerland, home of precision engineering. The company pride themselves on subjecting their products to detailed quality testing throughout the development process. And the focus on quality doesn't stop there. Before any wheelchair leaves their factory it faces one final round of visual and quality checks to ensure optimal performance when it reaches our clients.
Kuschall Wheelchairs are now part of the global Invacare product range.
Looking for something in particular? We have access to the entire Kuschall product and parts range. Call our head office 01785 594 365 for more information.
Experience the Kuschall range for yourself.
If you're looking for an active user manual wheelchair the Kuschall range could be just for you. Use our contact form to get in touch and your local specialists will reply quickly. 
What do we offer?
We offer wheelchair and mobility support for private clients, NHS referrals, occupational therapists and physiotherapists. Our product range includes manual wheelchairs, powered wheelchairs, seating, hand-bikes, children's wheelchairs and more. Don't see what you're looking for? Just ask!