Quickie Attitude Powered Handbike
Total power to propel you.
Quickie Attitude Powered Handbike
Total power to propel you.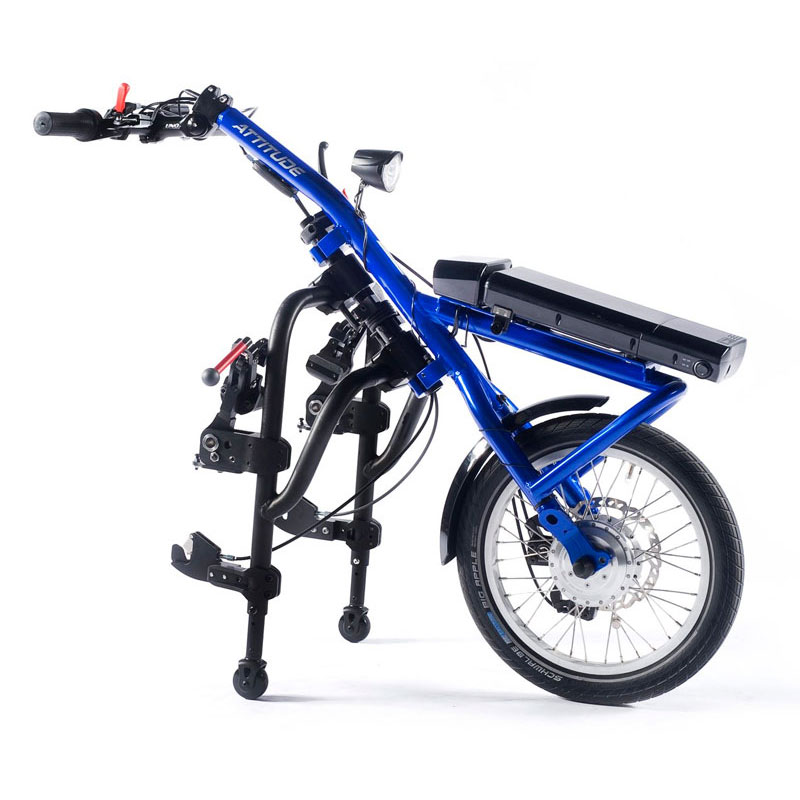 The hand bike with 100% powered propulsion for off-road terrain or cruising the streets with speed.
The Quickie Attitude Power hand bike provides you with 100 % powered propulsion from the comfort of your wheelchair. Relieving the strain on your upper-body, there's no need to worry about hill inclines or travelling distance – so you're free to relax and enjoy the ride.
With the Quickie Attitude Power hand bike you can take on uneven or difficult terrain with absolute confidence.
Click the icon to download.
| | |
| --- | --- |
| Max. User Weight: | 100 kg (16 stone) |
| Front Frame Width: | 260mm – 460mm (26cm – 46cm) |
| Weight of Parts on Wheelchair: | 170 g |
| Total Weight: | 15,3 kg |
| Front Wheel Size: | 16" |
| Speed: | 6 kph & 21 kph |
| Motor: | 250 W |
| Battery Size: | 9 Ah & 13,4 Ah |
| Handle bar width: | 570 mm (57cm) |
| Brake: | Disc (160 mm) – (16cm) |
| Colours: | 31 |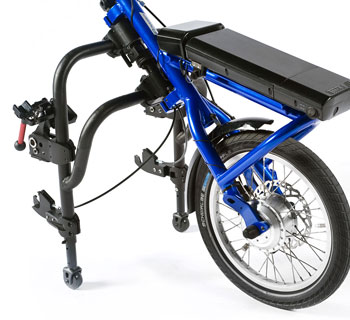 Enjoy cycling with extra power.
With a strong 250 Watt motor powering a 21 kph top speed,  you're free to live life to the limits and go anywhere with your Attitude Power hand bike. Plus, the lithium-ion battery option of 9 or 13.4 Ah ensures you can sit back and relax in the knowledge that distance isn't a worry either.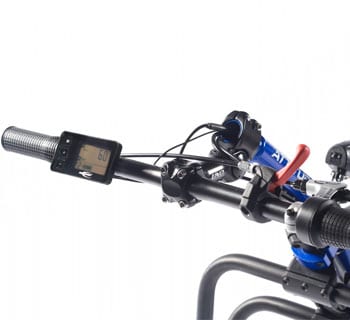 Adjustable handle bar.
As you'll be spending a lot of time behind your Attitude Power hand bike, we've ensures that the handle bar is ergonomically designed and easily adjustable to suit you (via the stem). Also, the display shows a range of driving options so you can always keep track of how far you're going – and for how long!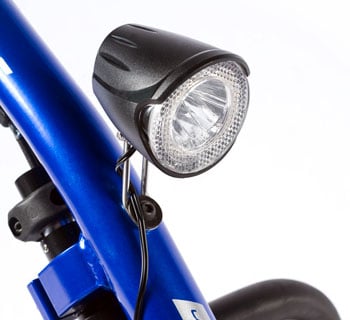 Integrated Front Light.
The bright front light, powered directly from the battery, ensure's that not only is your path always light but you're visible to other people too when using your Attitude Power hand bike in poorly lit conditions.
Attaches to your wheelchair in Just 6 seconds!
The docking mechanism on the Attitude Power hand bike is so simple. The 4-point docking system locks securely to the front of your wheelchair in seconds, and it's removable just as quick! Plus there's no need for parts or wiring to be cluttering around your knees.
Get in touch to try out the Quickie Attitude Power Handbike.
If you're interested in the Quickie Attitude Power Handbike then please use our form to get in touch. One of our specialists will be in touch to arrange a consultation. 
Where do we cover?
Motus Medical is a national company, meaning we cover all parts of the UK. Our territory is split into North, Mid and South areas, each with a dedicated wheelchair and seating specialist.
Who do we sell to?
Motus Medical are proud to work with all types of clients – including private clients, the NHS, occupational therapist groups, charities and disability funds.