Ki Mobility Rogue XP
Growth with an edge.
Ki Mobility Rogue XP
Growth with an edge.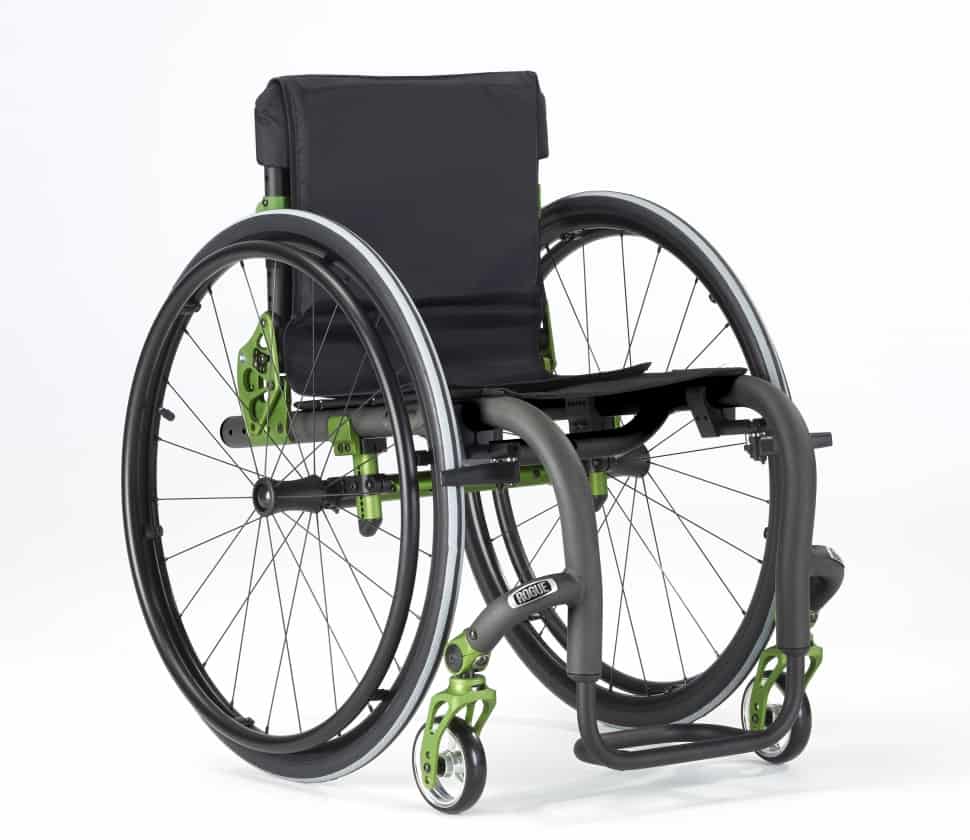 The Rogue XP from Ki Mobility is the ultimate performance chair; encouraging you to embrace your personal style at an age when freedom and expression matters most.
Rogue XP provides maximum adjustment and growth ability so fit, function and ride are optimised. With expanders, Rogue XP can be grown up to 3″ in width. Rogue XP is offered in widths of 10″-18″ and depths of 10″-20″.
Focus your effort on pushing your limits – not your chair.
Click an icon to download.
| | |
| --- | --- |
| Seat Width | 25.4 to 45.72cm |
| Seat Depth | 25.4 to 50.8cm |
| Back Height | 29.21 to 50.8cm |
| Camber | 0°, 2°, 4°, 6°, 8° |
| User Weight | 90.72kg Max |
| Product Weight | From 5.26kg |
| Frame Colours | 21 colours |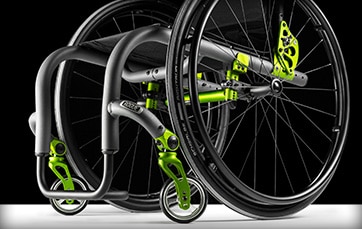 Creative Freedom from a Creative Wheelchair.
Rogue XP is your blank canvas giving you the freedom to choose. Select your frame, accent, release cable and wheel colour. Whether you're unique, chic, edgy or minimalistic… create your ID with Rogue XP.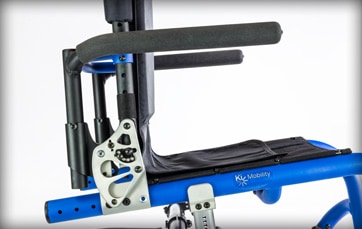 Integrated Swing-Away Armrests.
Integrated Swing-Away Armrests move with the backrest when adjusting or growing with the Rogue XP. This offers a clean streamlined look with an efficient adjustment system. The integrated design features independent angle adjustment, helping achieve ideal backrest and arm positioning.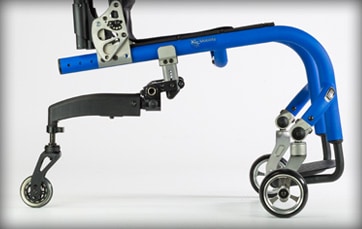 Dynamic 5th Wheel for Stability.
The adjustable Dynamic 5th Wheel allows you to adjust both the range and spring rate, giving you peace of mind while learning wheeling skills and maintaining your stability when riding Rogue XP. The 5th wheel is fully removable.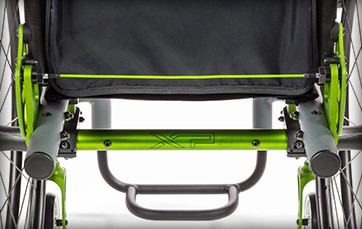 Spinergy Release Cable.
You will only find the Spinergy Backrest Release Cable in a Ki Mobility wheelchair. The Spinergy Backrest Release Cable comes in eight different colours. Whether you want to match your Rogue XP or use it as a 'pop of colour' you will be sure to find a colour to match your ID.
Experience the Ki Mobility Rogue XP. 
Please fill out this form and a local specialist with get in contact with you.
Where are we?
Motus Medical is a national company, meaning we can bring Ki Mobility products to you, wherever you are. From consultation through to sale, delivery, set-up and after care a Ki Mobility specialist will always be near to you.
Who are our clients?
We work with all types of clients – including private clients, the NHS, occupational therapist groups, charities and disability funds.