Ki Mobility Little Wave XP
A wheelchair that changes and grows.
Ki Mobility Little Wave XP
A wheelchair that changes and grows.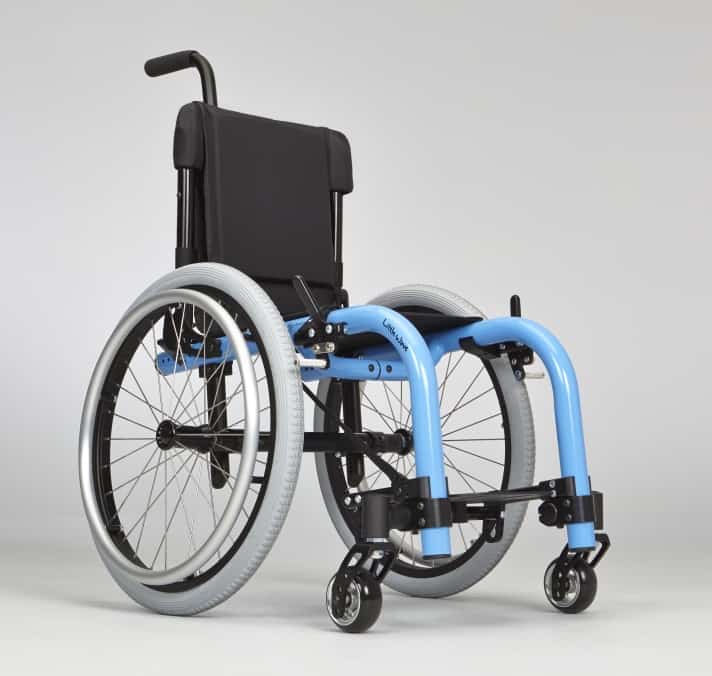 Imagine.. a wheelchair that has the ability to move easily within its environment; where the wheels are in the perfect spot so that young people can use all of their strength and leverage to their advantage.
Imagine…a wheelchair that has the ability to change and grow long with the person who is using it; yet it is extremely light, simple to use and easy to transport.
The Little Wave XP is all that and more.
Click an icon to download.
| | |
| --- | --- |
| Seat Width | 25 to 48cm |
| Seat Depth | 25 to 41cm |
| Back Height | 29 to 51cm |
| Camber | 0°, 2°, 4°, 6°, 8° |
| User Weight | 75kg Max |
| Product Weight | From 4.9kg |
| Frame Colours | 19 |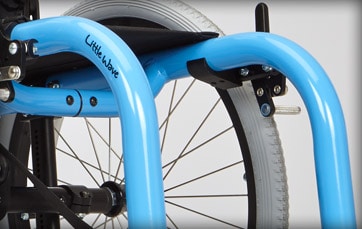 Aluminium Wheelchair Frame Construction.
The Little Wave XP's signature aluminium frame construction helps keep this wheelchair as light as possible while also keeping it extremely rigid. This  makes it so much easier to manoeuvre, to move around and to help your child get the most out of every push.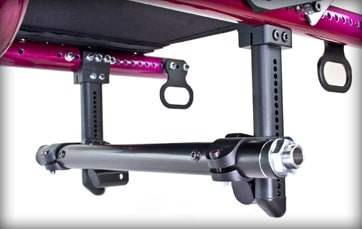 Tower System Adjustment.
The adjustment of the Little Wave XP is simple and straightforward. The Tower System promotes proper placement of the wheel base, ensuring your child can always have the access to the wheels they need.  The unique clamp design allows placement of the back rest right where it needs to be.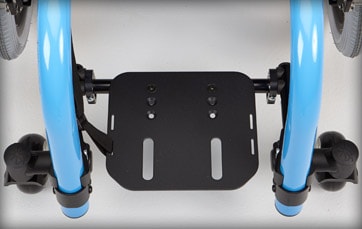 Adjustable Footplate.
This footplate allows for an infinite number of positions over time so it can be repositioned as the rider grows. The aluminium base  will withstand the wear and tear of any army…or a 5 year old! This footplate also has a strap that allows the rider to lift up their footplate without bending down.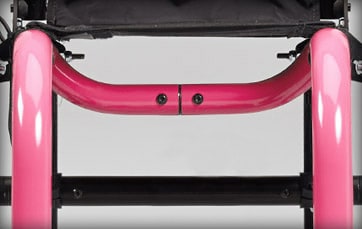 A wheelchair that grows with you.
Little Wave's in-frame expansion allows the chair to grow in width by using frame 'Xpanders' that maintain the frames structural integrity far better than bolt-on cross bars. You don't add it until you need to, reducing unnecessary add-ons and weight. 
Book a home consultation for the Ki Mobility Little Wave XP.
Please fill out this form and a local specialist with get in contact with you shortly.
Why Choose Motus Medical?
For older children and teenagers alike, a wheelchair represents freedom. We understand the need to balance clinical needs with the style and functionality that make a wheelchair truly special. Our experts can work with you to make sure your wheelchair looks as good as it performs.
Wheelchair funding.
We specialise in sourcing wheelchair funding for children, teenagers and young people, even if you've been denied access to funding before. To find out more use our contact form today.